Tweet

---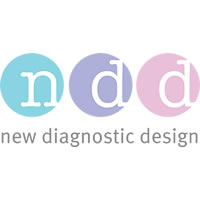 For more than 20 years, ndd has worked to improve the early detection and accurate diagnosis for people living with Chronic Obstructive Pulmonary Disease (COPD) and other chronic lung diseases with EasyOne products.
ndd has grown to be the leading global innovator in Pulmonary Function Testing (PFT) devices by supporting research, helping to create awareness, launching innovative products, and making them available to over 100 countries.
The EasyOne product line was developed for physicians to offer accurate and reliable diagnosis at the point of care and start immediate treatment. This helps avoid irreversible lung damage for millions of patients while significantly reducing healthcare costs.
« Previous
Next »