Tweet

---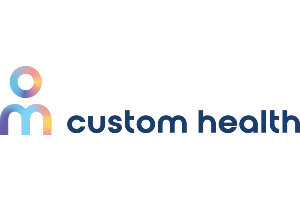 Some say we're obsessed with the journey of a pill, and to that we say, absolutely! And proud of it. We make it easy for people to take their meds as prescribed, we make sure they're working as intended, and we take action when they're not. We care for people the way we care for our families, and treat people the way we want to be treated.
How do you know if a patient is taking prescriptions as directed? With our digital health tools, pharmacists and doctors can stop guessing whether patients are taking their medications correctly, understand in real-time if medications are working and take action if they are not.
Custom Health's home-hub medication dispenser tracks patients' medication adherence. Paired with Bluetooth-enabled monitoring devices we track patients' vitals remotely, in real time. And the dispenser's user-friendly telehealth feature allows remote check-in via a two-way camera.
« Previous
Next »