Tweet

---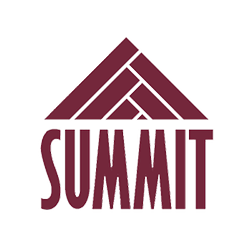 Summit Industries manufactures radiographic equipment ideal for the urgent care space. Compact design for facilities with space constraints. Economical and versatile to meet the budgetary requirements of the facility. Customized and flexible configurations for functionality…all paired with
the Industry Leading 5-year parts warranty.
AmRad™ Medical is known for ongoing product development and quality workmanship in radiographic systems and components.
American Made – Our ISO 13485 certified factory is located in Niles, Illinois, USA and has been manufacturing quality imaging systems for more than 30 years under the same ownership.
With our Support staff and parts inventory on-site, AmRad™ Medical shipments are fast and convenient for our customers. AmRad™ Medical is known for best-in-class shipping performance.
AmRad™ Medical designs and manufactures a wide range of imaging solutions for medical practices of all sizes and budgets.
All configurations offer a choice of high-performance imaging components, x-ray tubes and generators to create the right room for your specific needs.
Industry-Best Warranty and Global Support
Backed by a the industry's most comprehensive warranty, an AmRad™ Medical Suite will provide your practice with hospital-grade radiography well beyond your expectations.
AMRAD FRS designed for ambulatory patients, provides fast and easy positioning for maximum productivity and throughput. 500 LB capacity mobile table included. AMRAD AC400 is full featured and compact traditional x-ray, keeping budget and workflow in mind.
Contact a certified AmRad™ Medical Dealer to learn more.

Core Content in Urgent Care Nursing and Medical Assisting
The Core Content in Urgent Care Nursing and Medical Assisting…
« Previous
Next »