Tweet

---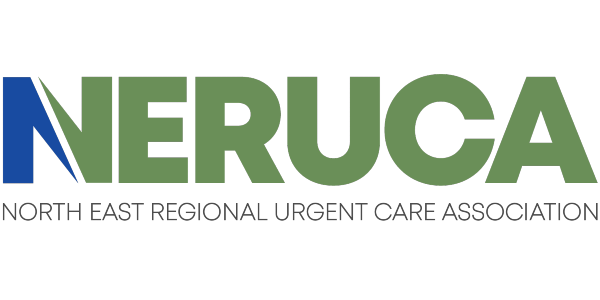 NERUCA is a member organization that began in 2013 with a small group of people dedicated to representing urgent care in the face of onerous regulatory and legislative demands. Members and their individual expertise are the backbone of this thriving organization.
Beginning in 2017, we merged as the first regional chapter of the Urgent Care Association (UCA). Our belief is that we are stronger working together to represent our industry and each organization bring different strengths. Though a wholly independent entity, NERUCA enjoys our affiliate chapter relationship with the Urgent Care Association (UCA). This allows our members the added benefit of access to the resources of a nation-wide organization relative to advocacy, education, practice management, and payer issues should situations arise dictating that level of involvement.
The Northeast Regional Urgent Care Association is here to represent the interests of urgent care in its member states. This need for Urgent Care Centers to have a partner organization supporting and representing their interests has become increasingly important in the face of legislative and regulatory attempts to negatively impact our practices across the Northeast.
Our Strategic Partners are businesses who wish to support the mission of NERUCA and the urgent care industry. These partners are integral to our success as an organization and as an industry.
NERUCA provides regional access to legislative and payer advocacy, world class educational opportunities, and cutting edge industry partners to supports our centers, allowing us as owners/operators and staff to do the very best for our patients and communities.
NERUCA currently represents nine states: Connecticut, Massachusetts, Maine, New Hampshire, New Jersey, New York, Pennsylvania, Rhode Island and Vermont.
NERUCA Organization Highlights:
• Formed in 2013, the first regional chapter of UCA.
• Grassroots local representation partnered with UCA's national strength.
• Tackles legislative issues at the state level.
• Education and Advocacy for Urgent Care Medicine in the Northeast.
• Committees: Executive, Education, Payer Relations, Membership, Finance, ByLaws, Government Affairs, and Strategic Partners.

Core Content in Urgent Care Nursing and Medical Assisting
The Core Content in Urgent Care Nursing and Medical Assisting…
« Previous
Next »