Tweet

---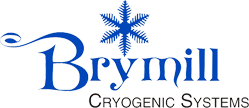 Brymill sets the industry standard for hand-held liquid nitrogen cryosurgical and cryospray products, including our Cry-Ac® and Cry-Ac®-3 devices. From our Ellington, CT headquarters, we manufacture equipment used by the world's physicians, nurse practitioners, physician assistants, and veterinarians.
Brymill's superior product quality and our dedication to exemplary customer service and support make us the trusted partner among nurse practitioners and physicians and distributors around the world.
We are a family-owned, Connecticut-based company that has delivered cutting-edge technology with attentive customer relations for almost 50 years.
« Previous
Next »